Robert L. Gonser, Esq.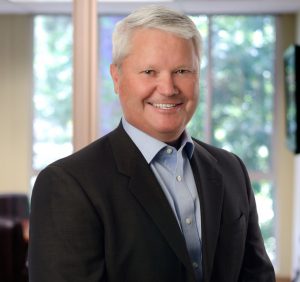 Since 1990, Mr. Gonser has practiced in the securities area. Since 1995, Mr. Gonser, who started his career with a major defense firm in San Francisco representing brokers and national brokerage firms, utilizes his many years of defending those firms as well as his time defending many financial advisors to assist public customers who have been damaged by improper and illegal sales practices. He has successfully handled hundreds of cases before the Financial Industry Regulatory Authority (FINRA), the NASD, the NYSE and the PSE involving losses sustained by clients in brokerage accounts as a result of wrongdoing, mismanagement and fraud by brokers and brokerage firms. Over the years, Mr. Gonser's efforts have resulted in a multitude of awards and settlements for his clients including over $900,000 for a client inappropriately invested in high risk illiquid securities and a $1.2 million arbitration award for four employees of Cisco Systems whose employee stock options were mishandled (Read the decisions.)
Prior to starting Gonser Law PC, Bob was a shareholder and President of a national law firm where he handled various matters representing individual investors with problems involving claims of unsuitability, churning, and other account-related allegations with regard to investments including equities, variable annuities, tenants in common (TIC), non-traded real estate investment trusts (REIT), and a variety of other investment vehicles. Bob also handles insurance coverage matters and employment disputes on behalf of certain corporate clients and individuals.
Through the years, Mr. Gonser's advocacy has been instrumental in obtaining tens of millions of dollars for his clients in arbitration awards and settlements from many brokerage houses, including many of the nation's largest and well-known firms. In addition, Mr. Gonser's past experience defending registered representatives and financial advisors covered by Errors and Omissions Insurance enables him to seek out and trigger insurance coverage for a wide range of investors' grievances with the goal of achieving the best result possible for his client and ensure that his clients are paid.
EXPERIENCE:
May 2016 to Present – Gonser Law PC
Bob Gonser is the managing shareholder of Gonser Law PC which was formed in 2016.  His practice focuses on all aspects of securities arbitration and insurance coverage analysis.  As a seasoned securities attorney, since 1990, Bob has  acted as lead counsel in hundreds of cases, many of which were subject to arbitration hearings before the NASD, FINRA and AAA and has resolved well over a hundred of cases through mediation and direct negotiation.
Mr. Gonser was named to Super Lawyers® in 2010 and 2019-2023 which recognizes the top 5% of attorneys in their particular field of practice.
April 1996 to May 2016 — Hunsucker Goodstein PC, Lafayette, California. Shareholder. Responsible for management of numerous securities litigation matters representing individuals, trusts, trustees, corporations and other entities against broker-dealers, brokers, investment advisers and fiduciaries with problems involving claims of unsuitability, churning, failed investments and other account related allegations. Instrumental in obtaining millions in damages and interest from some of the nation's largest brokerage houses in arbitration awards and settlements for clients. Representation of corporate securities brokerage clients in connection with corporate compliance and operations and counsel regarding Errors & Omissions Insurance coverage.
November 1993 to April 1996 — Zelle & Larson (now called Zelle, Hofmann, Voelbel & Mason), San Francisco, California. Senior Associate. Primarily handled and supervised a wide variety of securities cases involving the representation of numerous broker-dealers and registered representatives in connection with litigation and arbitrations filed by investors. Participated in major class action lawsuit against major banking institution resulting in significant settlement for the class. Represented investors in arbitrations before various self regulatory agencies achieving substantial compensatory and punitive damage awards. Represented corporate clients in connection with business dealings and contract disputes. Charged with West Coast management of litigation for major insurance company issuing securities brokerage Errors & Omissions insurance.
September 1990 to November 1993 — Keesal, Young & Logan, San Francisco, California. Associate. Civil litigation in federal and state courts, and self regulatory agencies, with emphasis on securities and insurance defense. Drafted and argued a variety of motions in state and federal courts, including motions for summary judgment, discovery motions, demurrers and appellate briefs. Participated in all facets of pre-trial discovery and motion practice. Extensive first and second chair binding and non-binding arbitration experience before the NASD, PSE, NYSE and AAA.
Securities litigation experience includes: Representation of Claimants and Respondents in arbitration proceedings before FINRA, NASD, PSE, NYSE and AAA.
ADMITTED:
State Bar of California, California state and federal district courts, Ninth Circuit Court of Appeals.
EDUCATION:
Juris Doctor, 1990. University of California, Santa Clara, California.
Bachelor of Arts, 1985. University of California, Berkeley, California.